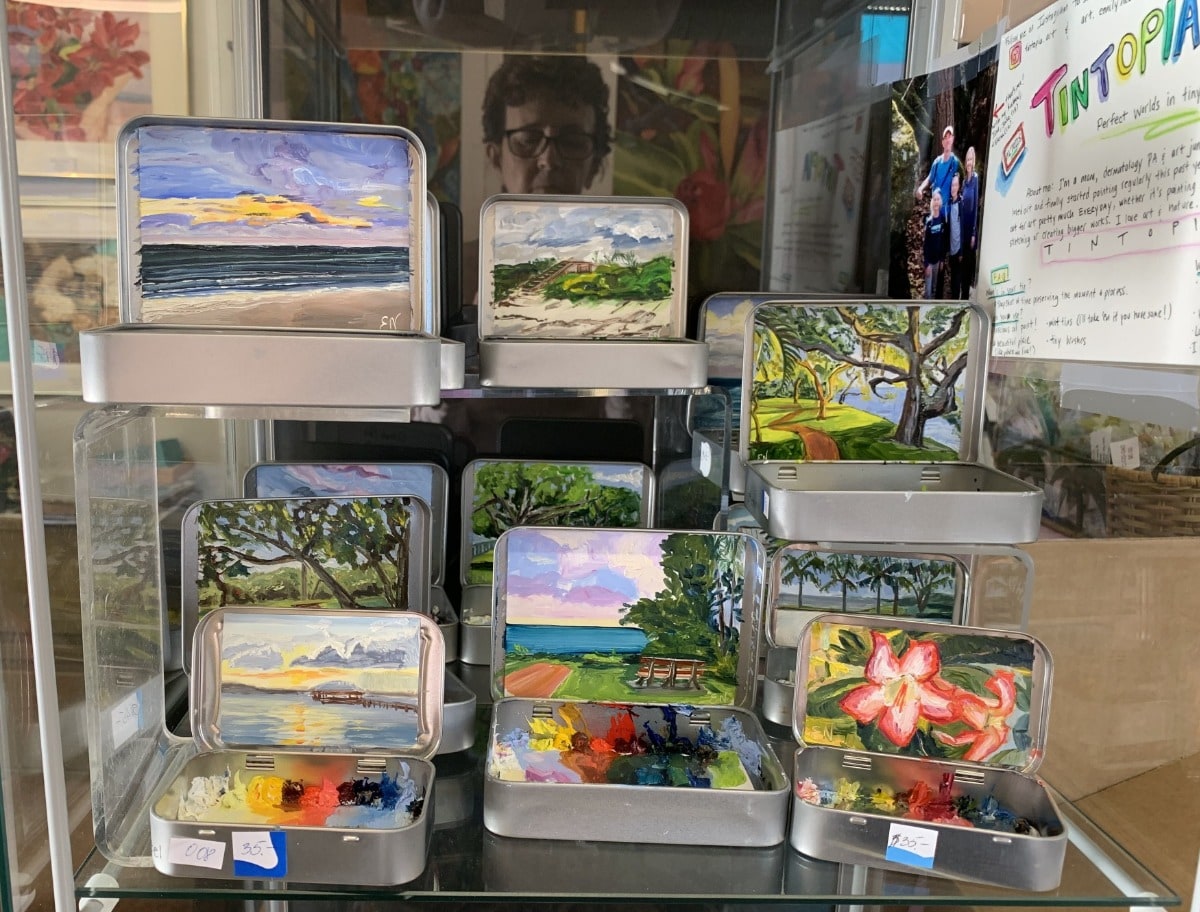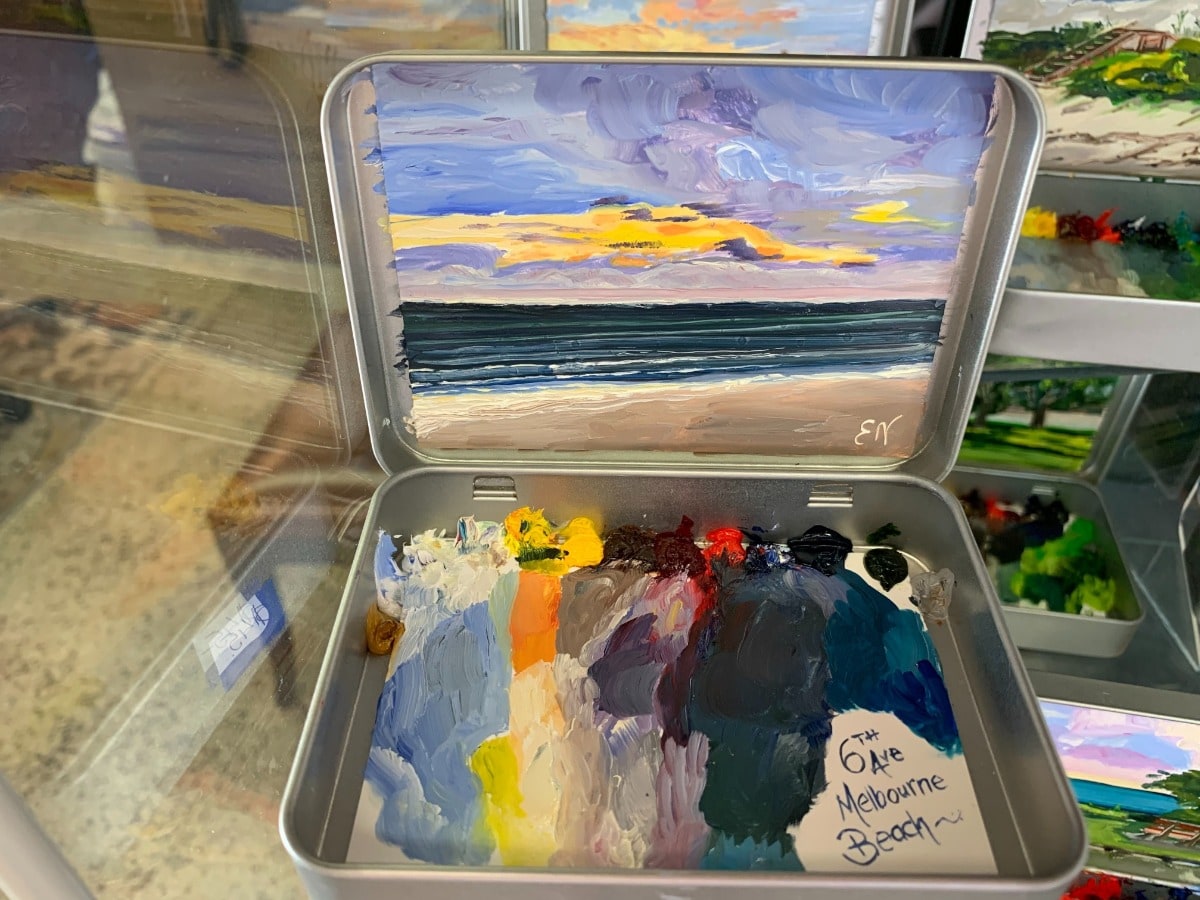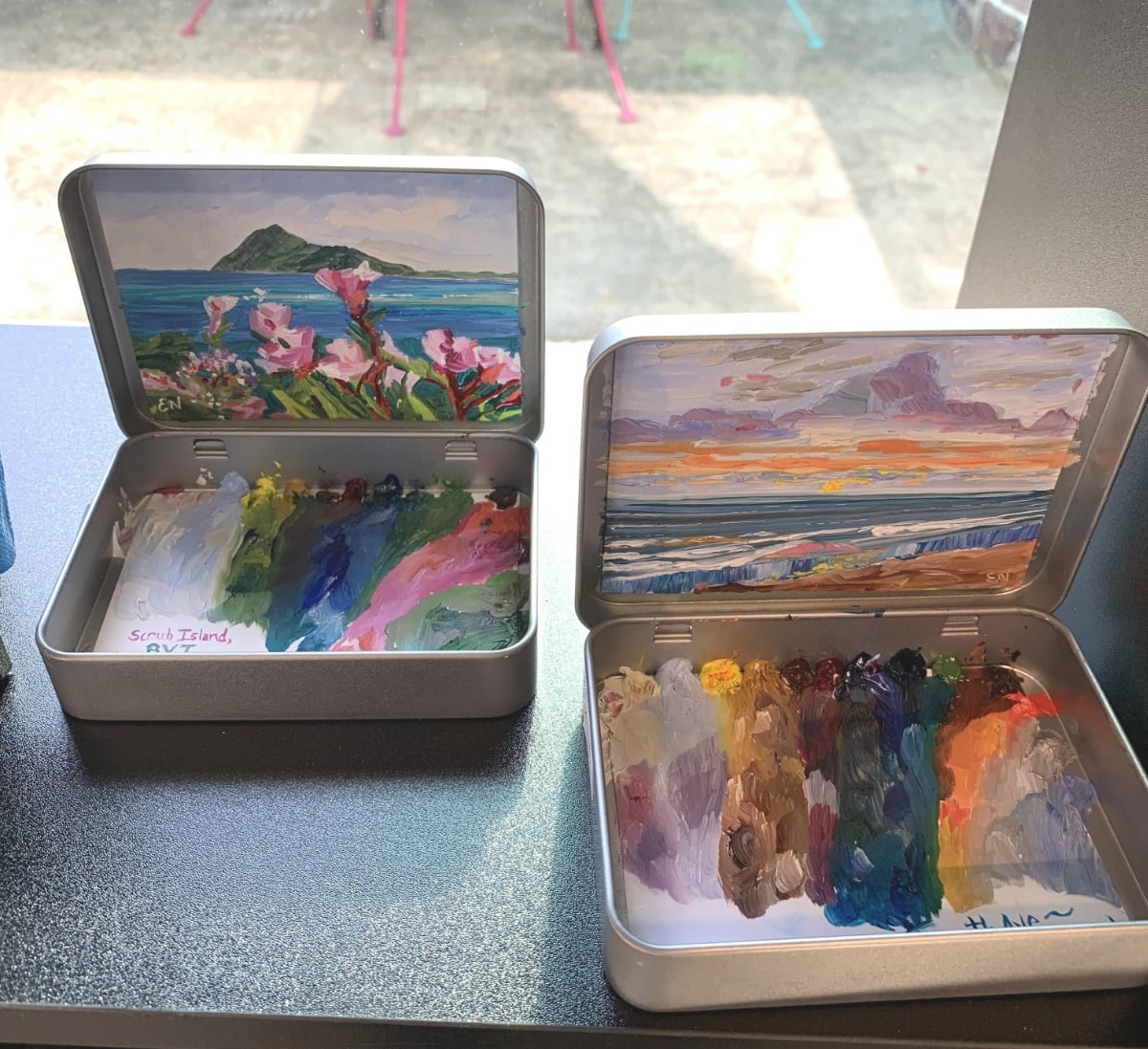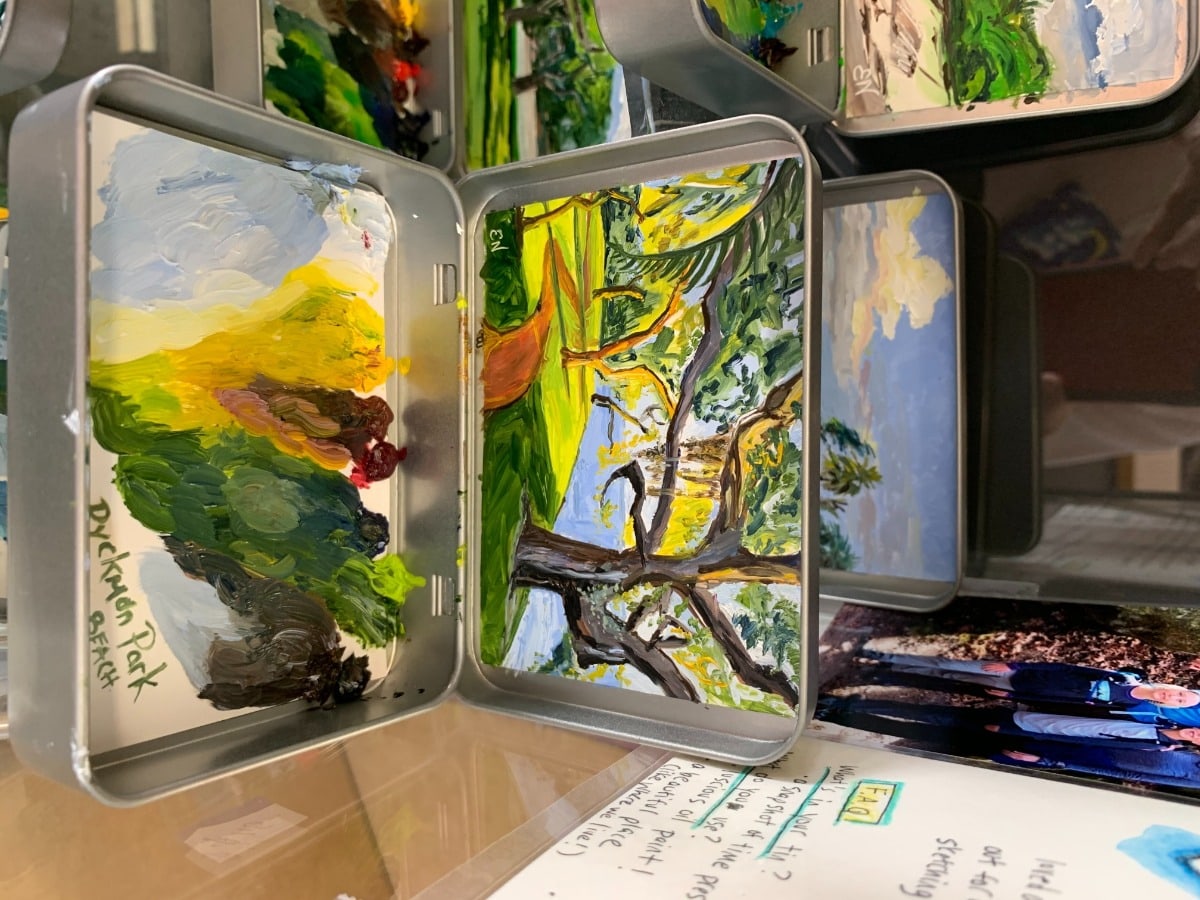 A Little Story
Emily Neel - Tintopia
Perfect Worlds in Tiny Tins
I'm a mom, dermatology PA & Art Junkie! I've always loved art and finally started painting regularly this past year. I carve time out for art pretty much every day, whether it's painting in Mint tins, sketching or creating other works. I love art & nature. Together these two equal Tintopia!

Why so small?
1. It's a fun way to paint on the go!
2. Possibility of prolific painting
3. I love to paint en plein air
Stop by Eau Gallery to see more of my paintings. And if you have any tins, I would love to have them!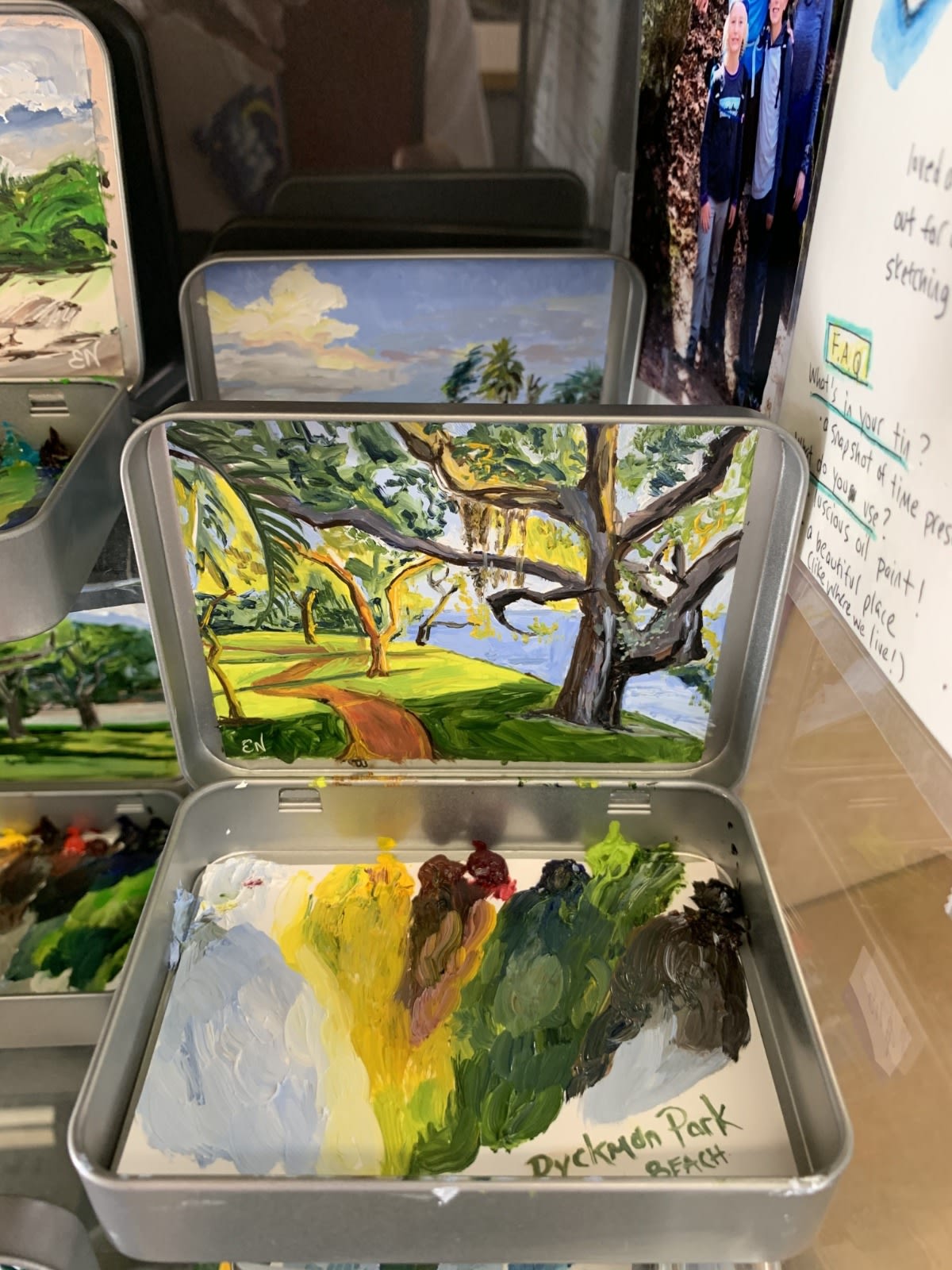 Ryckman Park - Melbourne Beach

$45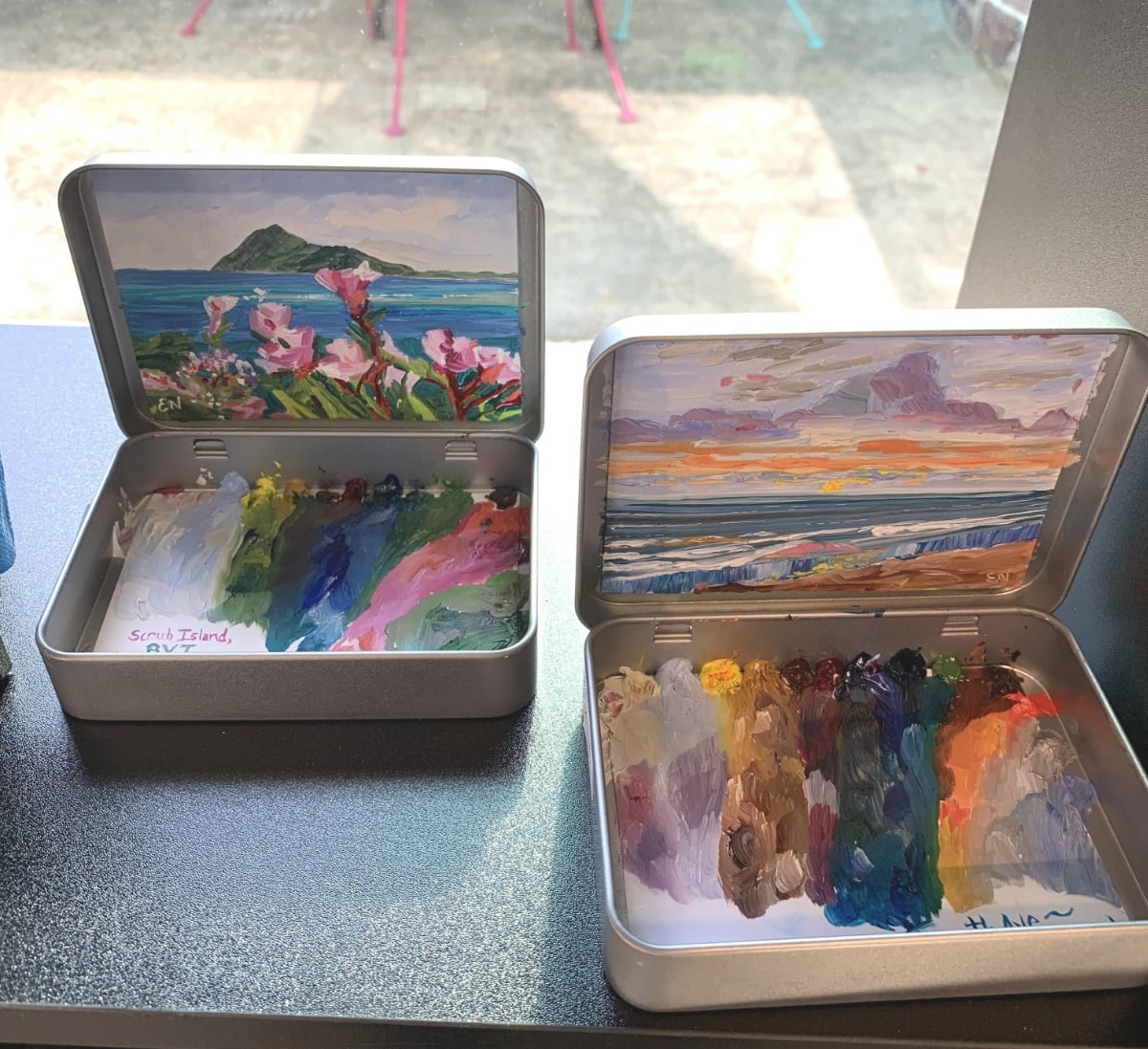 Tiny Oil Paintings of local Scenes

$35 to $45