01.
STEP ONE
I wanted to feature an antique chair which has been in my family since 1860. I reupholstered this chair when I was a teenager, but I had it done professionally in the 90's.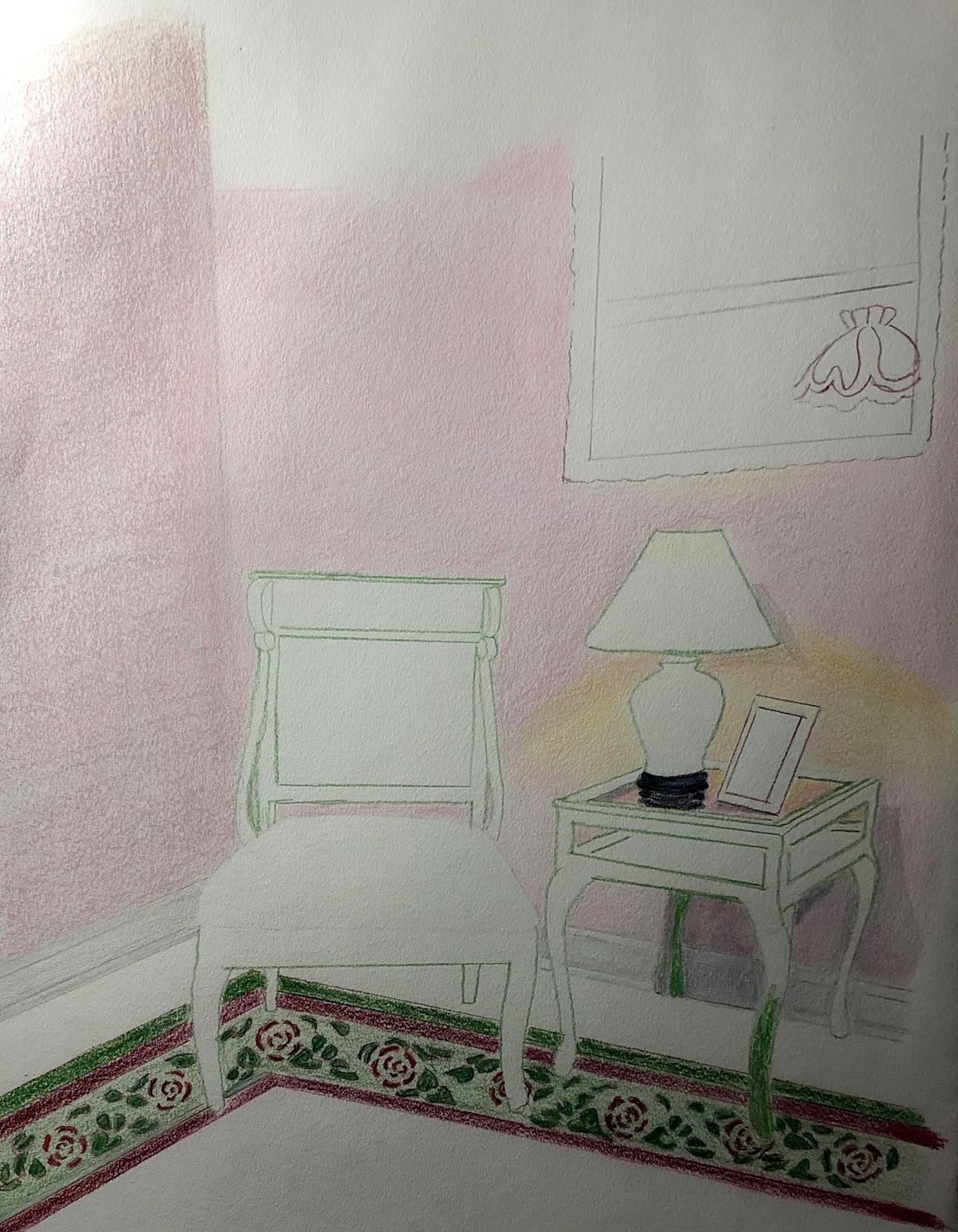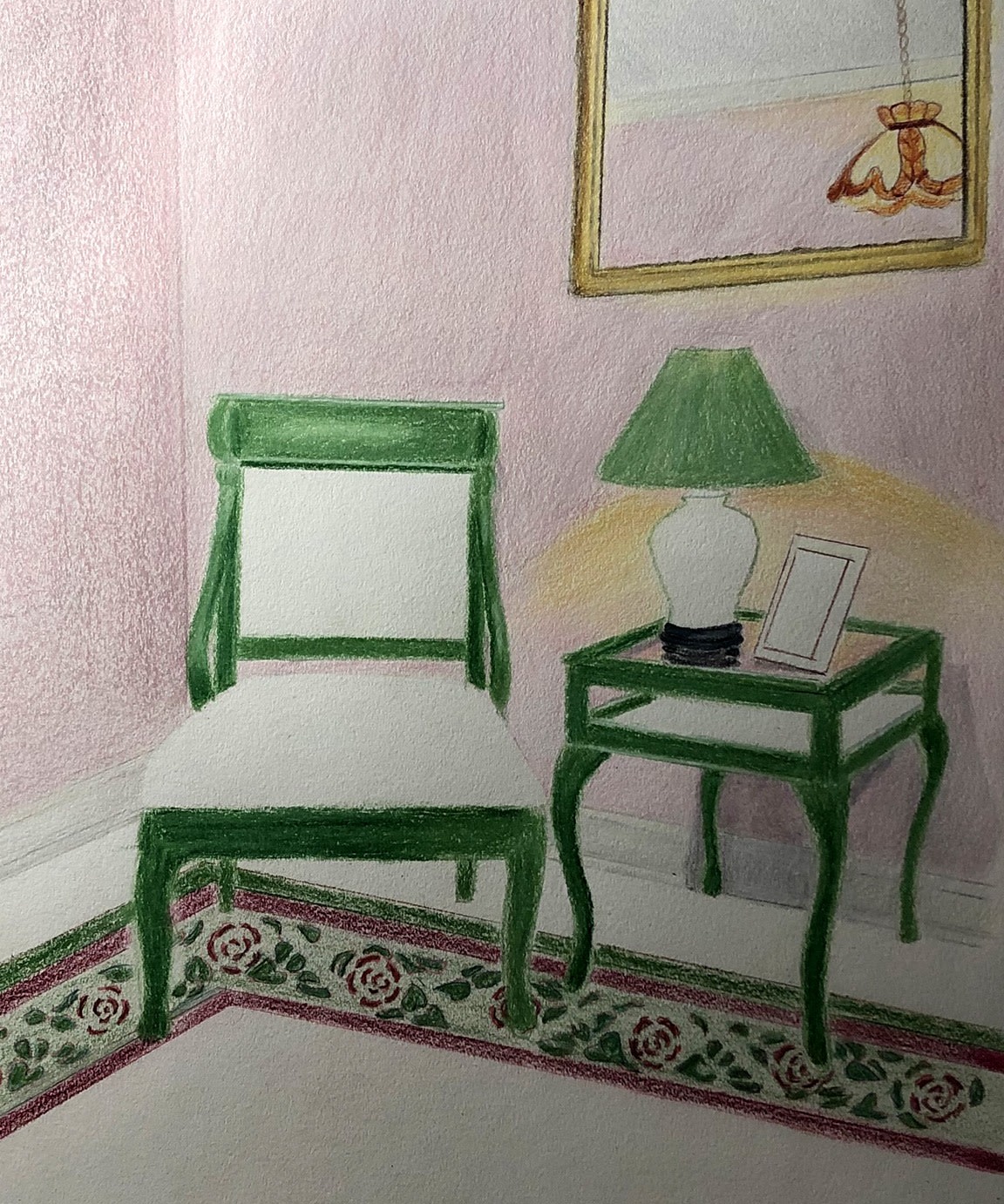 02.
STEP TWO
I thought I might portray the chair, along with another antique display table in antique green. I contined work on a traditional rug with matching colors.
03.
STEP three
I spent a good deal of time working on that rug, but in the end, I didn't like the wall. So I decided to come up with a different approach.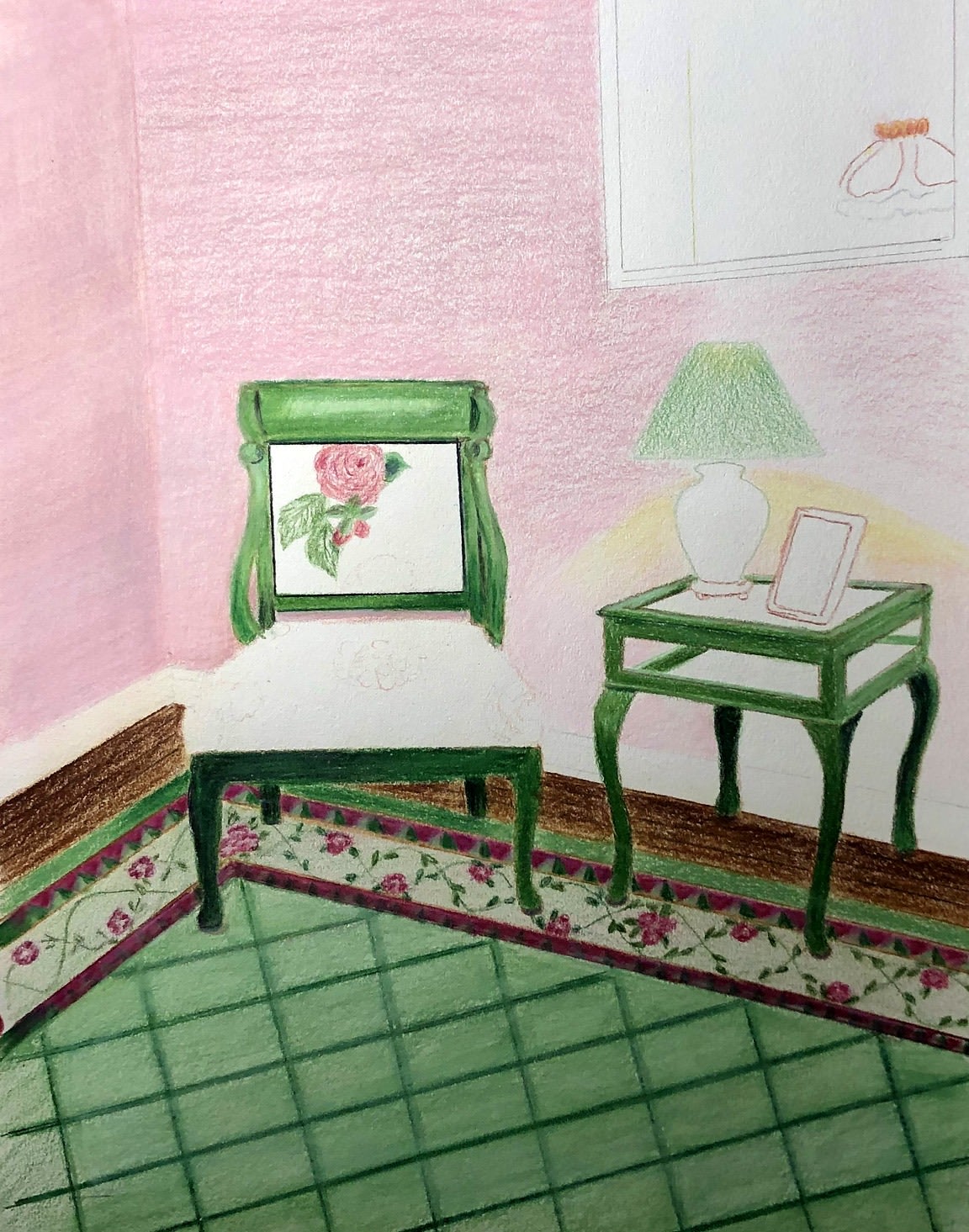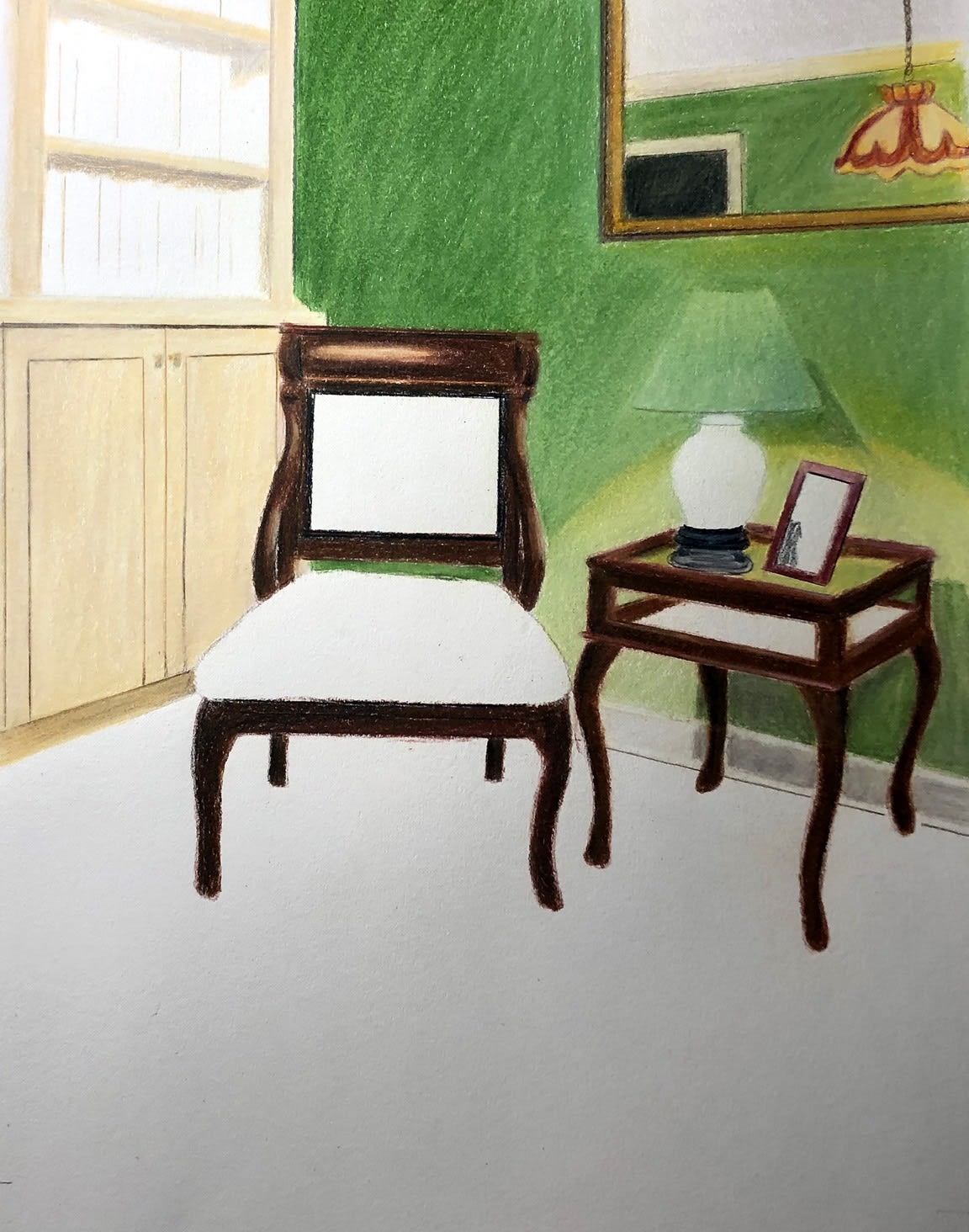 04.
STEP four
This is the beginning of the final, which is true to an actual setting in my home. The chair is actually Mahogany, the walls are green and there is a bookcase.